Bez łączeń PP Multifilament Twisted Rope
cechy produktu
Lina PP multifilament jest bardzo kolorowa, jak czerwony, niebieski, biały, czarny, żółty i tak dalej, możemy to zrobić jako wymaganie klienta. Jest to lekka, ekonomiczna, trwała i ekonomiczna lina polipropylenowa o doskonałej odporności na olej, gnicie i najbardziej powszechną chemię.
Konstrukcja trójstopniowa oferuje wysoką wytrzymałość, umiarkowane rozciąganie i odporność na ścieranie i promieniowanie UV. Nie chłonie wody, może unosić się w wodzie, ten ogólny cel, jeśli jest lekki, mocny i szeroko stosowany w przypadku większości lin.
Aplikacje dla produktów
Szeroko stosowane w lotnictwie, maszynach metalurgicznych, kolejnictwie, przemyśle chemicznym, portach i innych dziedzinach.
| | | | | | | | | |
| --- | --- | --- | --- | --- | --- | --- | --- | --- |
| Dia(mm) | Weight(kg/220m) | MBL(tons) | Dia(mm) | Weight(kg/220m) | MBL(tons) | Dia(mm) | Weight(kg/220m) | MBL(tons) |
| 4 | 1.32 | 0.215 | 24 | 57 | 8.13 | 50 | 248 | 29.3 |
| 5 | 2.45 | 0.32 | 26 | 67 | 9.41 | 52 | 268 | 33.1 |
| 6 | 3.74 | 0.6 | 28 | 78 | 10.7 | 54 | 290 | 33.7 |
| 7 | 5.1 | 0.75 | 30 | 89 | 12.2 | 56 | 312 | 37.8 |
| 8 | 6.6 | 1.06 | 32 | 101 | 13.5 | 60 | 359 | 43.3 |
| 9 | 8.1 | 1.19 | 34 | 115 | 14.4 | 64 | 407 | 49 |
| 10 | 9.9 | 1.56 | 36 | 129 | 16.9 | 72 | 515 | 61.5 |
| 12 | 14.3 | 2.21 | 38 | 142 | 17.7 | 80 | 638 | 75.6 |
| 14 | 20 | 3.05 | 40 | 158 | 20.5 | 88 | 772 | 90.8 |
| 16 | 25.3 | 3.78 | 42 | 176 | 21.4 | 96 | 916 | 107 |
| 18 | 32.5 | 4.82 | 44 | 194 | 24.6 | 104 | 1078 | 122.9 |
| 20 | 40 | 5.8 | 46 | 211 | 25.3 | 112 | 1254 | 141.8 |
| 22 | 48.4 | 6.96 | 48 | 229 | 28.6 | 120 | 1430 | 162.9 |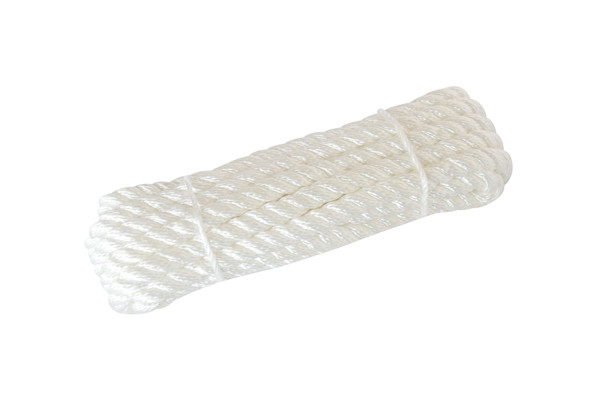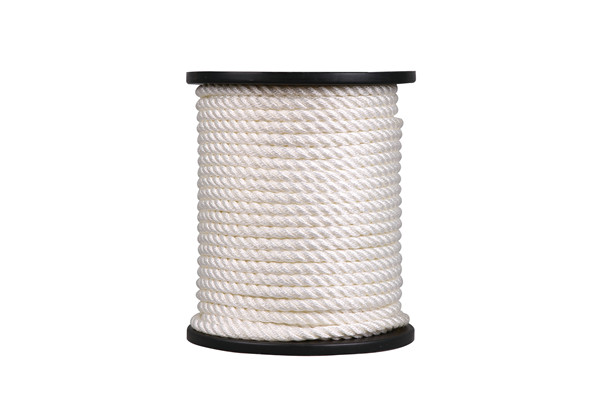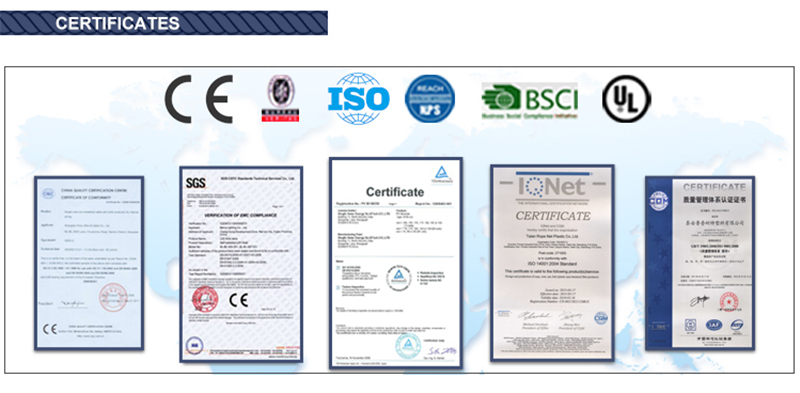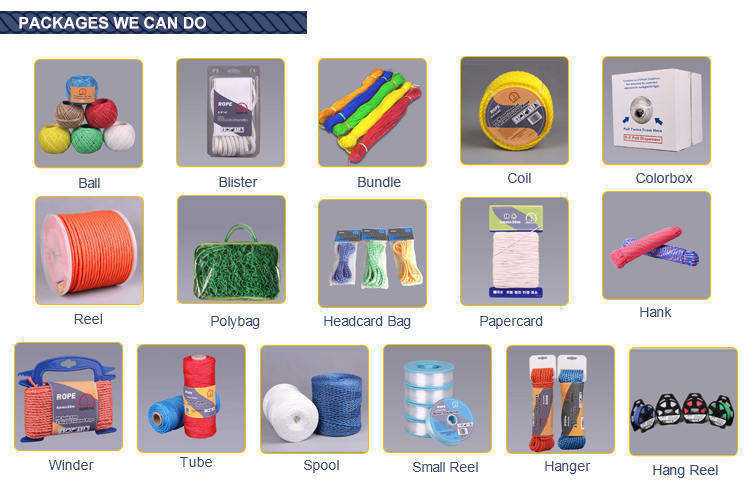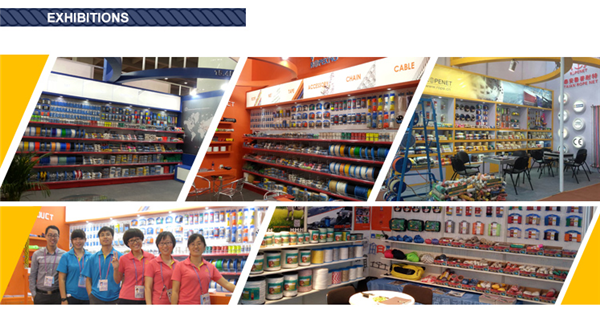 Kategorie o produkcie : Lina skrętna > PP Multifilament Twist Rope